uF Utzon/40
TYPE
PAVILION
FABRICATION
LOCATION
SYDNEY, AU

CLIENT
COMMISSION
DATE
2013
TEAM
IAIN MAXWELL
DAVE PIGRAM
OLE EGHOLM-JACKSON
NIELS MARTIN-LARSEN
NIELS KRISTENSEN
CHRIS BAMBOROUGH
OLIVER BENNETT

AWARDS
SYDNEY OPERA HOUSE
40TH ANNIVERSARY
SYDNEY, 2014
Commissioned for the 40th anniversary of the Sydney Opera House, the Utzon40 pavilion asks: "What would Jorn Utzon do now?"


In 2013, supermanoeuvre were commissioned to design a pavilion celebrating the 40th anniversary of Jorn Utzon's magnificent Sydney Opera House. Inspired by Utzon's seamless integration of design, material, structural and construction logics, the pavilion demonstrates the ability of advanced computational design methodologies to embed such constraints within the creative processes of the design. An approach we call fabrication-aware-form-finding. The UTZON/40 pavilion challenges the traditionally linear and compartmentalised workflows of design and construction via the development of an digital design model that simultaneously negotiates structural shape, part generation and the machine instruction code necessary to fabricate each unique part. The realisation of new levels of fluidity between design and production enable the realisation of increasingly richer architectural outcomes without any additional time or cost penalties.

Tectonic Detail
Quasi-reciprocal timber grid shell and precast concrete arms.
Skin Detail
Folded planar shingles sit within the hexagonal timber structure with slope and projections tuned to ensure appropriate water distribution.
Joint Diagram
Three primary joint parameters couple to form-finding protocols:

1) Local member length

2) Local member depth;

3) Out-of-plane rotation (i.e. flare) to create quasi -reciprocal joint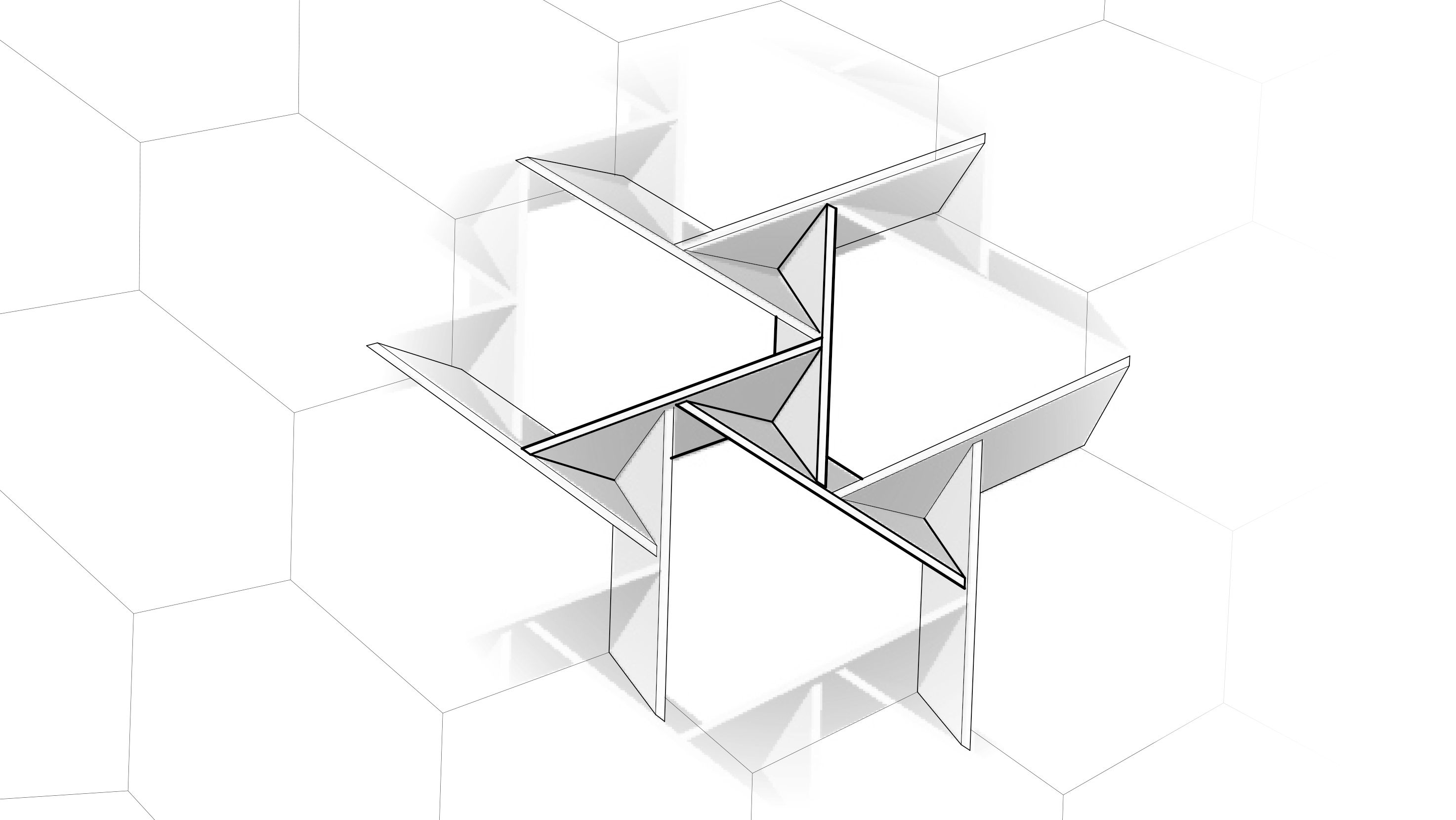 Tectonic Details
Quasi-reciprocal timber grid shell and precast concrete arms.